Atenti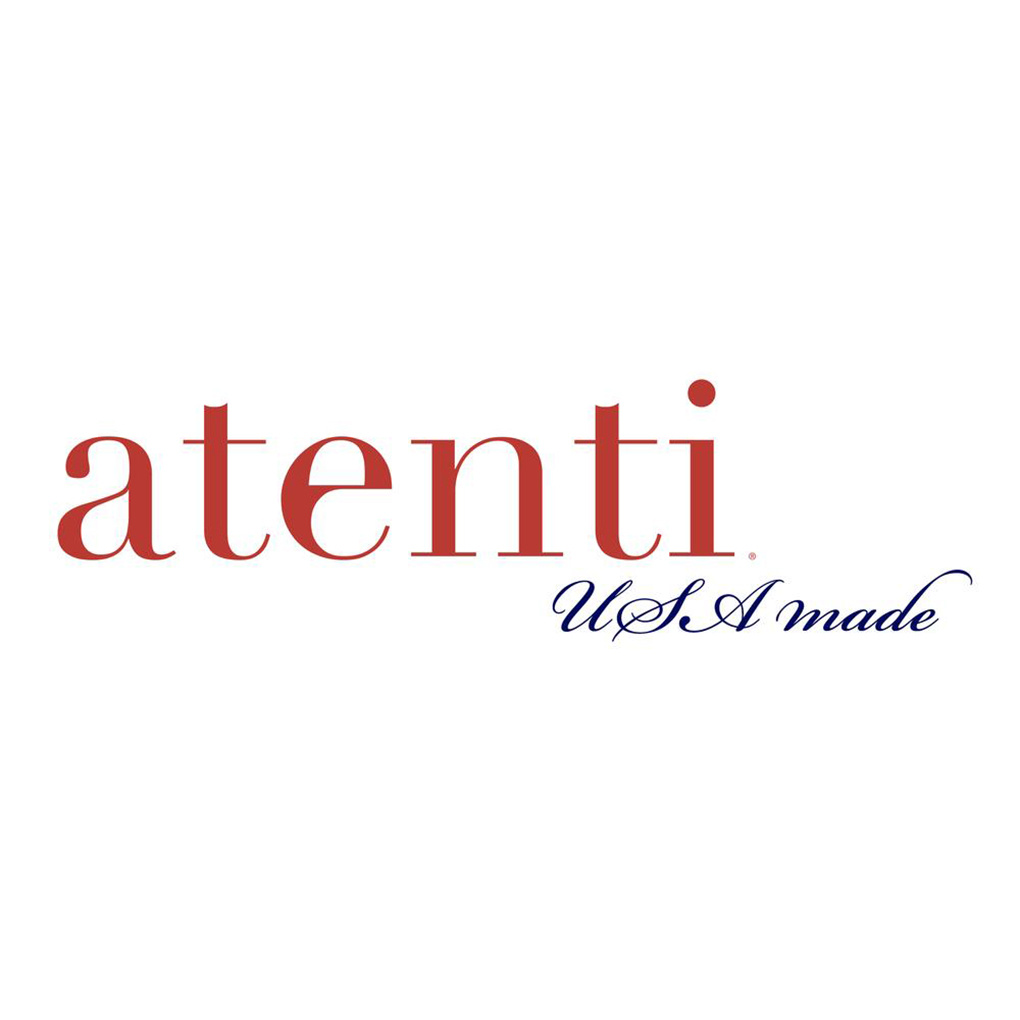 Atenti Designs Knitting Totes, Bags and Accessory storage pouches feature tapestry, embroidered velvet fake fur and shag with leather trims, wooden handles and eye-popping colors—knitting fashion has never been so chic!
Whether  strictly knitting ,or for a great travel bag, Atenti Bags will carry your stuff in style. With plenty of internal pockets, and roomy storage, knitting projects will travel undercover fabulously in fake fur, tapestry, velvets and other unique fabric bag designs. From large overnighters to small coordinating knitting accessory pouches—tote your projects in the manner to which they should be accustomed! Handmade in the USA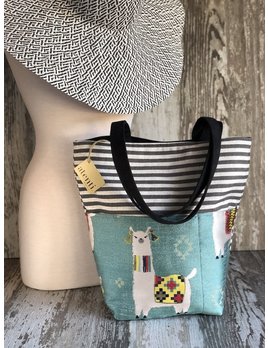 This medium sized tote features two outside pockets. The inside water repellent taffeta features two more large pockets and an ample zipper pocket. Double 12" drop straps and magnetic closure. Dimension: 13.00"W x 14.00"H x 6.50"D
$124.00
The Hope basket is a roomy stand-alone project bag. Top rolls down for easy access. Wide opening and two handles. Fully lined in Atenti's light tan water repellent taffeta. Inside are three pockets.
$96.00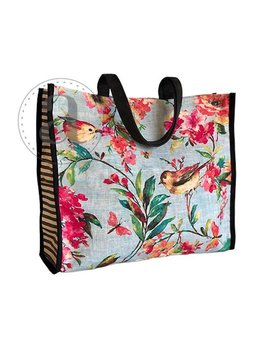 A robust texture linen/viscose blend. At 16" tall, the Grand Tote is Atenti's largest bag. It is the perfect choice for carrying all of your projects with you!!
$175.00