Fiber MacGyver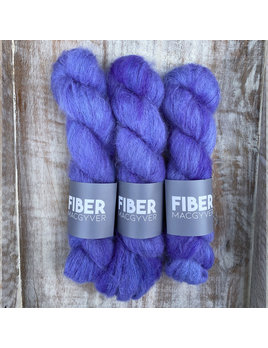 SURI SILK is a decadent, lovely lace-weight yarn often used in conjunction with another yarn to add a little fluff and softness. It is 74 percent baby alpaca and 26 percent silk. Suri Silk is often used as a substitute for mohair.
$30.00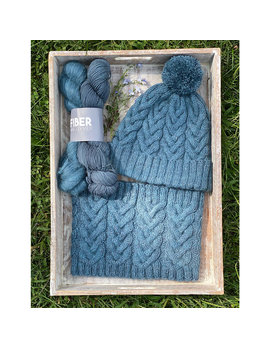 Fiber MacGyver Merino & Suri Hat Kit
These hat kits feature Fiber Macgyver's merino & suri alpaca . . . perfect for any DK weight hat you're itching to knit! We chose the Ponderosa, by Wool & Pine and it came out soft, luxurious and beautiful. The pom pom this yarn makes is GORGEOUS!!
$60.95