Less Traveled Yarn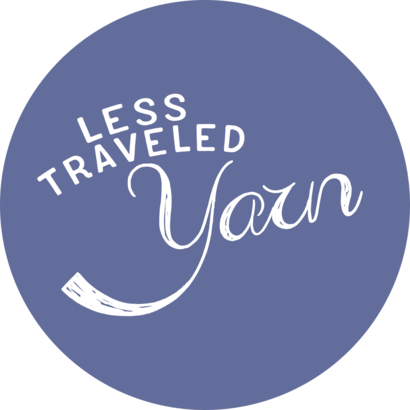 Meet Sarah from Less Traveled Yarn!!
"Growing up in Arizona, it never occurred to me that I lived in a fiber desert...
In 2017, I was working a corporate job, which entailed a lot of travel. Soon, my time in airports and hotels was filled with knitting! As I got deeper and deeper into the craft, my desire for new colors and fibers surpassed what I could find locally. Inspired by my surroundings and looking for a bit of a challenge, I decided to embark on my own fiber journey! 
We believe strongly in the slow fashion movement, and providing the highest quality yarns to support your hand-made wardrobe. Offering a variety of bases, ranging from everyday sock yarns to exclusive luxury bases, it is truly a pleasure to be a part of the garments that we know you will love for years to come! Our flagship line, Less Traveled Yarn has really enabled our small family business (myself and my husband Matt) to take the "Road Less Traveled!" Because of your continued encouragement and support, we are lucky enough to get to do what we love every day, together! 
Thank you for supporting our fiber dreams. :) "
- Sarah & Matt