Products tagged with great gifts for knitters
notions-Lantern Moon-ebony3-cable needles
This set of wooden cable needles comes in 3 sizes US3,US6 & US8. The grooved design keeps your off-needle stitches held securely while you create all manner of beautiful cables. The well shaped ends work well to return held stitches back to main needle.
$10.50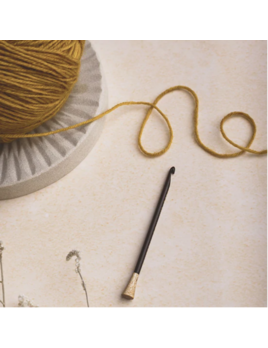 notions-Lantern Moon-ebony-repair hook
This handy, dandy little ebony wood repair tool is a "must have" for anyone who knits. Adept at picking up stitches, weaving in loose ends and all manner of general repair, you will never want to be without it.
$7.00